Discover more from AI LA's Newsletter
The latest news and activities from the most active community in the Greater Los Angeles region focusing on responsible AI.
Over 12,000 subscribers
AI LA Hacking Cancer & Mental Health
Happy Monday! Last week we hosted our inaugural Life Summit @ Caltech during Connect Week and it was a huge success with 6 regional healthcare organizations.
We will be posting an article describing the entire experience by next week. You can catch the live stream of our moderated panel on our Facebook page.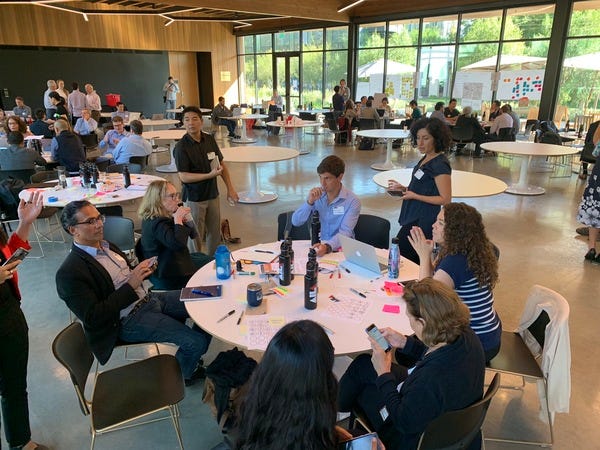 Invite-Only Working Groups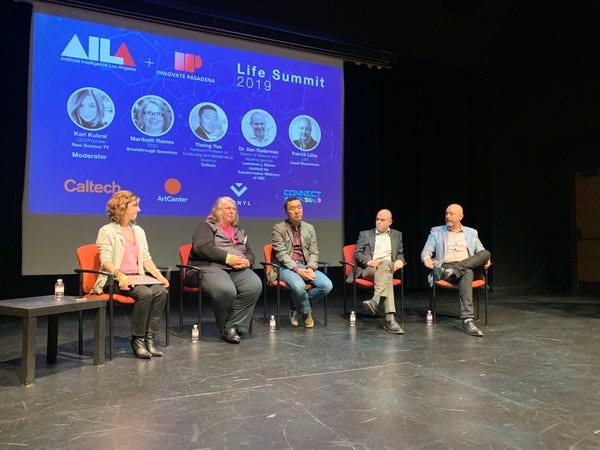 Moderated Panel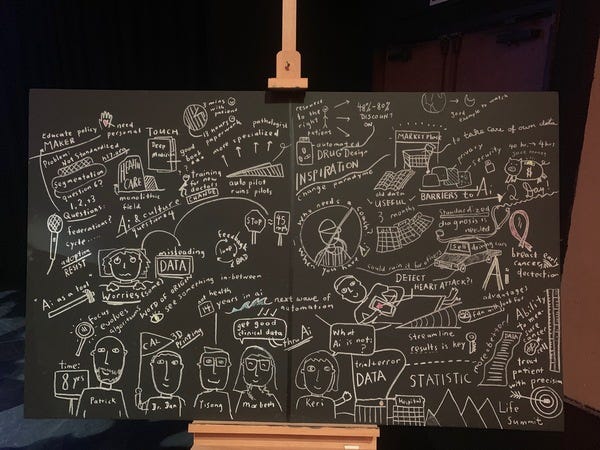 Visual Notes by Bonnie Lee from ArtCenter
AI LA Hacking Cancer & Mental Health Nov 1-3
AI LA has partnered with MIT Hacking Medicine to host a 3 day hackathon focused on Cancer and Mental Health at Cedars-Sinai Accelerator.
We are flying out a couple MIT graduate students to help facilitate this two track hackathon. If you would like to participate or mentor you can still apply here.
If you have already applied, then you should have received an email directly from Eventbrite. Please register ASAP. We can only allow 100 participants and we sent out an email to over 120!
Want to Sponsor?
We are still looking for sponsors for our upcoming hackathon. Please reply to this email if you are interested or can help connect us to an organization passionate about solving challenges in Oncology and Mental Health.
Mobile World Congress + 4YFN Oct 22-24
Mobile World Congress and 4YFN starts tomorrow! I hope you can join us.
You can find me on the 4YFN stage on Tuesday at 2pm as a panelist on "Women4Tech: AI Ethics, Diversity & Inclusion."
You can also find me moderating Thursday at 12:50pm "Rise of AI in Digital Transformation."
Register now and use this code to get a free pass: FEPJB5NP6G
Have a great week!
Educating and collaborating on subjects related to Artificial Intelligence (AI) with a wide range of stakeholders in Los Angeles. #AILA #LongLA #AIforGood
If you don't want these updates anymore, please unsubscribe here.
If you were forwarded this newsletter and you like it, you can subscribe here.
Powered by Revue